Space is valuable. By seamlessly pairing filtration + UV, we have achieved optimal compatibility and integration. The end result: The most compact ballast water treatment system in the industry.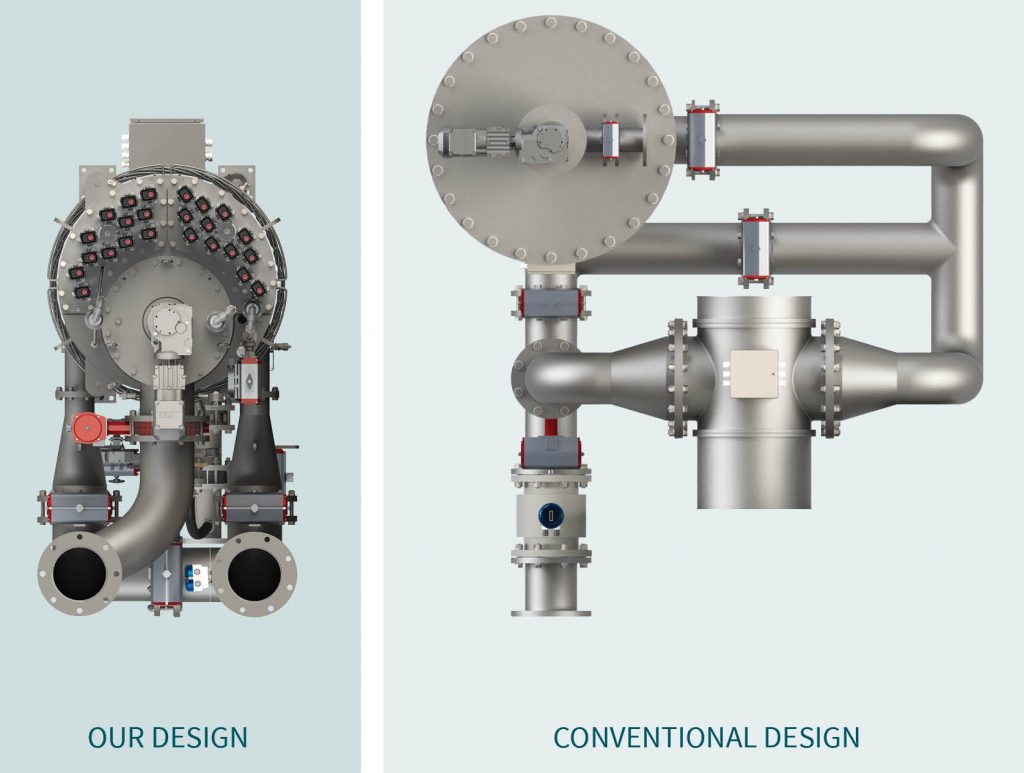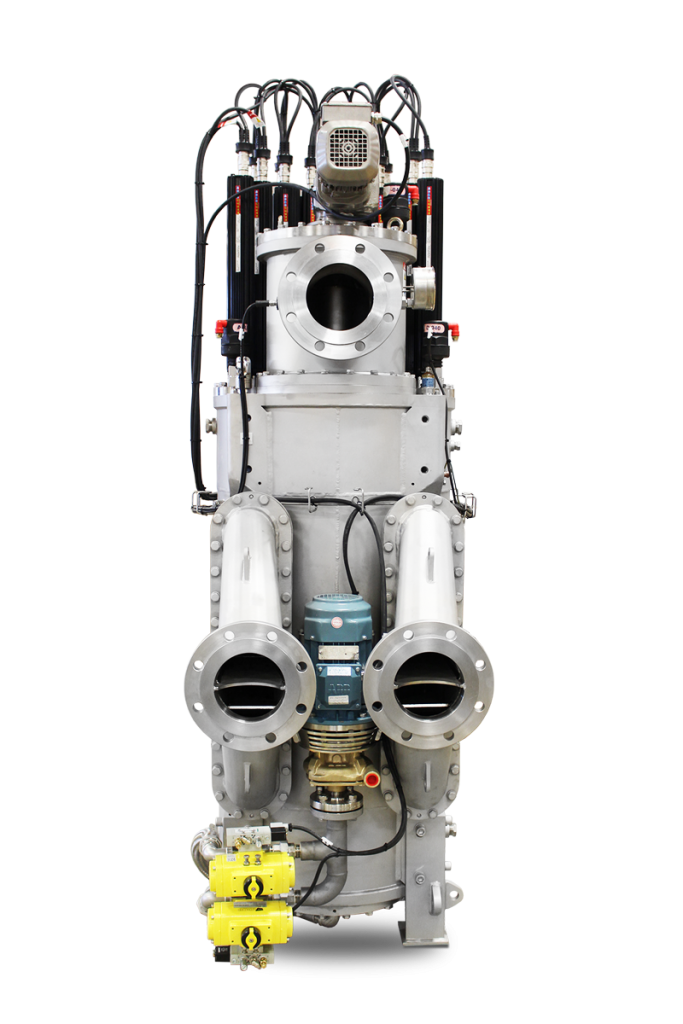 Tight Integration
By combining filtration + UV in a single unit, we've eliminated the need for additional piping, cables and cabinets.
Allows parts to be designed together to minimize space
Eliminates piping between filter and UV
Avoids oversized components – filter and UV sized precisely for the rated flow
Compact Piping Design
No internal piping and smart connection points save space.
All piping connections are located on the same side of the treatment unit
Valves can be mounted directly on the treatment unit
Three orientations available to accommodate existing piping arrangements
Simple Flow Measurement
Systems can be fitted with an integrated McCrometer electromagnetic flow meter.
Factory–calibrated and seamlessly mounted to the outlet flange
Eliminates the need for an auxiliary flow meter
Less piping and no straight pipe run requirements
>> Learn more about our flow meter
Less Electrical Infrastructure
Because our drivers are connected directly to our lamps, overall footprint is significantly reduced.
No large electrical cabinets needed for powering UV lamps
Smart cable management
Cableless connection between the lamp and driver
More Reasons Why
Here are a few more reasons why shipowners are selecting the Trojan Marinex Ballast Water Treatment system: