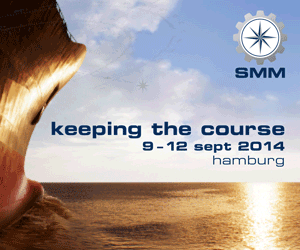 SMM is the leading international forum of the maritime industry. Every two years, representatives from the shipbuilding and marine equipment industries meet in Hamburg, present innovations and forward-looking technologies, and set the course for future success of the industry.
Exhibit space at SMM 2014 is fully booked. More than 2,000 exhibitors from 60 countries, and 50,000 attendees are expected – making it one of the largest maritime events in the world.
We will be there, in Hall A1 Stand 111, and have some exciting news to share about our AMS acceptance, Laurin Maritime announcement and Atlantic Towing project. Hopefully you can stop by for a chat.
See you in Hamburg!