The 13th Annual Green Ship Technology (GST) Conference takes place March 15 – 18 in Copenhagen. GST is often heralded as the leading environmental shipping event in the industry calendar, and the 2016 installment is shaping up to be yet another great event. It will feature four concurrent streams:
Innovation in ship design
Energy management
Emissions reduction
Discharges to sea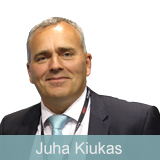 Juha Kiukas (our European Sales Director) is part of the speaker lineup in the Discharges to sea stream. He will present the facts about the MPN method and explain why its use is critical in determining the biological efficacy of a UV-based ballast water management system.
We're also sponsoring the coffee breaks on day 1, so be sure to visit the barista and order your favorite Trojan Marinex-branded beverage. Here's the menu; our personal favorites are the Kiukas Double Espresso, BW Tea, and UV Espresso.
Highlights From The 2015 Event
We attended the 2015 event and found it to be quite insightful. Here's a video featuring highlights and reviews from other attendees: