The combination of Total Suspended Solids (TSS) and high organic loading creates the most challenging conditions for filters. Furthermore, the loading rates of the suspended solids shipowners encounter during ballasting may be considerably higher than those seen under standard ballast water treatment system Type Approval testing. That's why – to ensure uncompromising reliability – we've employed integrity, efficiency, and accelerated life tests. We've pushed our filtration to the limit, using punishing mixtures of challenge water and marine mud, to provide you with deserved reassurance and peace of mind.
To date, we have put filter systems through over 125 tests in four independent, land-based test facilities, one shipboard test facility and a shipboard pilot installation. Here's some footage from one of them:
Dedicated Test Facility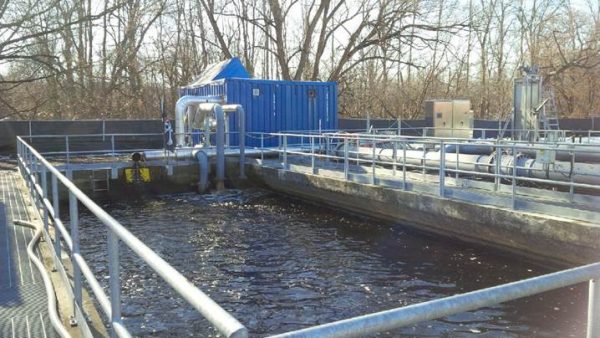 Being part of the Trojan Technologies group of businesses gives us unparalleled access to 40 years of water treatment expertise, including our own dedicated test facility in London, Ontario, Canada. Having a facility like this has enabled us to conduct in-depth ballast water treatment studies throughout a wide range of water and ambient air temperature conditions, on flow rates up to 1,500 m3/h. It is at this facility that we run our filter elements through a multitude of continuous operation tests to verify full life cycle performance.
Robust Design
By identifying the inadequacies of off-the-shelf filters, and refining specific key features, we proceeded to custom-design and construct our own filtration system – one that would work in unison with TrojanUV Solo Lamp Technology. Learn more about the robust design of the Trojan Marinex Ballast Water Treatment system here.