Today at the Second Copenhagen International Ballast Water Management Conference, Jim Cosman (our Market Manager) took part in a panel discussion about the BWT implementation schedule and garnering customer confidence/acceptance. We were honored to be on the panel alongside many of our top competitors, and have the opportunity to field a variety of questions from the audience.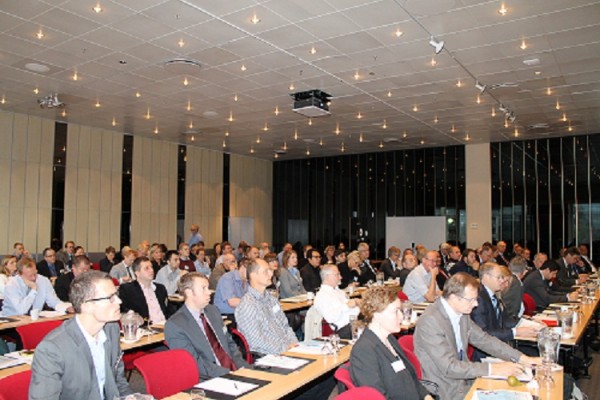 Many were intrigued with the integrated design (filtration + UV) of the Trojan Marinex BWT system, and were also interested in learning more about our advanced Type Approval strategy. We feel that our approach to IMO Type Approval is the most up-to-date and stringent compared to other approaches. It's certainly not the easiest way to obtain Type Approval, but for us, it was the only way.
A robust testing protocol ultimately reduces the risk to the vessel owner and provides increased confidence that the system will be effective in a wide variety of water quality and operational conditions beyond the range of what was tested during the initial Type Approval process. In addition, it is likely to reduce scrutiny of the vessel in port state control as there is up front evidence that the system has been more stringently tested than many other competitive systems.
We've planned strategically and are testing in accordance with the US ETV protocol at an Independent Laboratory to help expedite an all-encompassing U.S. Coast Guard Type Approval certification. Interested in learning more? Let's talk.
P.S. If you're looking for a copy of the presentations from the conference, you can find them here.