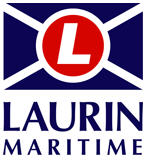 We are proud to announce that Laurin Maritime has selected the Trojan Marinex Ballast Water Treatment (BWT) system for its 11-vessel tanker fleet.
"Laurin Maritime and Trojan Marinex is an outstanding partnership," says Dr. Christian Williamson, vice president, Trojan Technologies. "From global regulatory compliance to treating varying waters of poor quality, Laurin Martime's requirements are directly aligned with our goal of giving customers the confidence that their business of transport goes uninterrupted."
"Our vessels sail in waters in the United States, and we are convinced that the Trojan Marinex system offers Laurin Maritime the ability to meet emerging regulatory requirements, especially requirements for U.S. Coast Guard Type Approval," explains Capt. Pär Brandholm, environmental & nautical manager, Laurin Maritime. "We were impressed with the amount of testing that has been conducted and Trojan's overall approach to develop a system specifically to meet the U.S. requirements. Our vessels often visit river ports, and the fact that they tested in all water qualities, specifically freshwater, and in very poor water qualities were very critical factors in our decision-making process. In addition, not only is their system available as a single integrated unit for high flow rates, it also has explosion-proof certification which was a requirement for our vessels."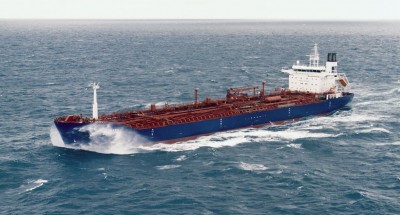 Vessels sailing in U.S. waters will require ballast water treatment systems that are Type Approved by the United States Coast Guard (USCG). Currently, despite the availability of more than 40 IMO Type Approved systems, no system supplier has obtained USCG Type Approval.
The Trojan Marinex BWT product suite recently received Alternate Management System (AMS) acceptance in accordance with the USCG final rule for Standards for Living Organisms in Ships' Ballast Water Discharged in U.S. Waters. The suite is one of the few to receive AMS for all water qualities: fresh water, brackish water and marine water. In addition, the suite is tested and IMO Type Approved to the lowest UV transmittance value in the industry (corresponding to poor water quality) under full flow conditions. Testing was conducted under the supervision of DNV – who is certified as an Independent Lab (IL) by the USCG – in accordance with United States Environmental Protection Agency (USEPA) Environmental Technology Verification (ETV) Ballast Water Protocol. The ETV protocol is a key testing requirement for systems to obtain USCG Type Approval.