Global compliance is the goal, but with IMO ratification on the horizon and system manufacturers still seeking United States Coast Guard (USCG) Type Approval, vessel owners are in a position of proceeding with an investment that may not meet their long-term needs.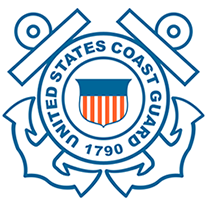 Vessels sailing in US waters will be required to adhere with USCG ballast water dis­charge standards and the United States Environmental Protection Agency (USEPA) Vessel General Permit (VGP), in addition to State ballast water regulations.
As a temporary measure, the USCG is accepting the use of Alternate Management Systems (AMS) that are Typed Approved by other countries on the basis of the existing Guidelines (G8). However, vessels will ultimately have to be equipped with a USCG Type Approved system if they're bound for ports in the United States.
AMS acceptance does not provide the manufacturer or the vessel owner any guarantee that the sys­tem will eventually qualify for Type Approval. The specific risk to a vessel owner relying merely on an AMS system is that the system could need expensive modification or complete replacement should it not ultimately be Type Approved by the USCG.
Achieving Type Approval is Not an Easy Task
Achieving USCG Type Approval is not an easy task, and can take 2-3 years of considerable effort and investment by the supplier, with no guarantee of full certification. We encourage vessel owners to review the timeline below with any suppliers being considered.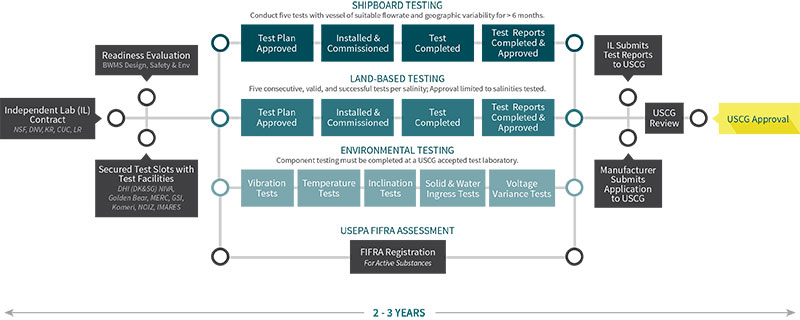 On Course For USCG Type Approval
The Trojan Marinex product suite obtained IMO Type Approval in March 2014. Then, in August 2014, it was issued Alternate Management System (AMS) acceptance by the USCG. In early 2015, we submitted a formal application for USCG Type Approval – the first application in the industry.
Find Out if Your BWT Supplier is on Course
We strongly advocate that vessel owners carefully assess a ballast water treatment supplier's ability to achieve USCG Type Approval and question any proclaimed guarantees. Some questions to ask:
Was IMO testing done according to USEPA ETV protocol?
Was IMO testing completed at a USCG-certified Independent Laboratory?
What is the minimum UV transmittance to which the system has been land-based tested and proven effective, and where can I find the evidence? (e.g., Type Approval certificate)