This conference (held March 27 and 28, in London, UK) will address themes ranging from IMO and U.S. regulatory updates – examining how shipowners can ensure compliance and what they can expect from Port State Control authorities – to what owners should expect from suppliers and the retrofit challenges they will face, offering valuable guidance as how they can minimise the risks.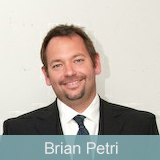 Dr. Brian Petri (Research Director at Trojan Technologies) is part of the speaker lineup. He will be discussing the Environmental Technology Verification (ETV) Ballast Water Protocol and the science behind UV technology for ballast water treatment.
We are also an event sponsor and will have an exhibit stand. If you're attending the conference, we hope you can stop by for a chat.