Held in London, UK on May 24 and 25, the 2016 IMarEST Ballast Water Technology Conference had the theme of "Impending Ratification: Challenges, Concerns and Solutions".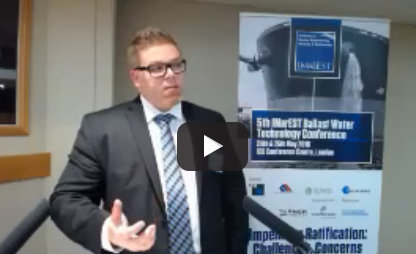 With ratification of the Ballast Water Management Convention expected in the next 12 months, the conference set out to address the key issues and more, through case study presentations, interactive panel discussions and workshops.
Andrew Daley, Trojan Marinex Product Specialist, was part of the speaker lineup. His presentation, titled Driving Innovation in Ballast Water Treatment, touched on many topics, including our core values and the importance of meaningful, customer-centric product innovation.