The BWMTech North America Conference is renowned for providing essential ballast water management guidance to shipowners operating in North American waters. This year it's being held at the Trump International Beach Resort in Miami, Florida, September 24 – 26.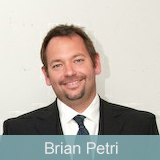 We are excited to be part of the interactive workshop (titled A Practical Guide to US Coast Guard Type Approval Testing) on Wednesday, September 24. During this workshop, Dr. Brian Petri (Research Director at Trojan Technologies) will be discussing the Environmental Technology Verification (ETV) Ballast Water Protocol and the science behind UV technology for ballast water treatment.
We will also be participating in a panel discussion on the 26th, hosting a round table session and exhibiting. If you're attending the conference, we hope you can stop by for a chat.