We are excited to be taking part in the 2016 North American installment of BWMTech (September 26 – 29 in Miami, Florida). This conference continues to provide an interactive forum for shipowners, ship yards, system manufacturers and government regulators to share ideas and strategies about ballast water treatment.
Core themes this year include:
Examining current regulations and evaluating their impact on the maritime industry
Practical tips for installation and operation of ballast water treatment systems
Developing current technology and improving ballast water treatment system efficiency
Progress with Type Approval applications
Preparing for compliance and identifying problem areas
Panel Discussions
We are honored to be asked to speak at various workshops and industry events each year. At BWMTech 2016 – North America, Brian Petri (Trojan Technologies' Research Director) and Andrew Daley (Trojan Marinex Product Specialist) are both part of the speaker lineup. They will be participating in the following interactive panel discussions: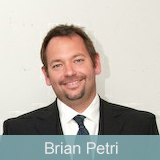 Tuesday, September 27, 10:55 – 11:55
Understanding the use of the MPN method in ballast water testing
Overview:
How is the MPN method adapted to ballast water testing?
Understanding validation for methods used in the Environmental Technology Verification (ETV) Program protocol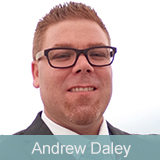 Tuesday, September 27, 14:15 – 15:15
Overview:
Having heard about the key factors to consider in system installation, get to grips with the different systems available on the market. Each manufacturer will join your table for a 10 minute quick-fire discussion, so make the most of this opportunity. The discussion will then be opened out to the floor for a final Q&A.
We hope to see you in Miami!