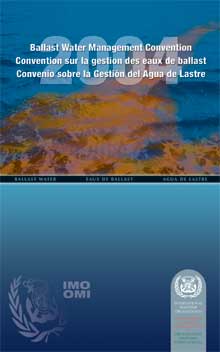 The spread of aquatic invasive species is now recognized as one of the greatest threats to the ecological and the economic well-being of the planet. Today, with the ratification of the International Maritime Organization (IMO) Ballast Water Management (BWM) Convention, the global marine community has taken a significant step forward in its effort to mitigate this threat.
"This outcome was possible from the contribution of countless stakeholders around the globe who recognize the environmental and economic impact of this threat and continue to work toward global regulations that better serve the marine industry," says Mark Kustermans, Market Manager at Trojan Marinex. "Trojan Marinex and our partners are steadfast in our support of these efforts and of our customers as we move forward."
The BWM Convention will enter into force on September 8, 2017. The Convention states that all vessels will be required to manage their ballast water on every voyage by treating it using an approved ballast water management system. Discharge standards are set by IMO Regulation D-2, which establishes numerical limits for different size classes of organisms that may be released in specified volumes of water. You can learn more about these limits, as well as compliance dates, here.
The Trojan Marinex BWT product suite initially achieved IMO Type Approval in March 2014.