The theme of this sixth edition of the R&D Ballast Water Management Forum and Exhibition is "BWM Convention: Moving towards implementation". The event takes place at the Headquarters of the International Civil Aviation Organization (ICAO) in Montreal, March 16 – 18, 2016.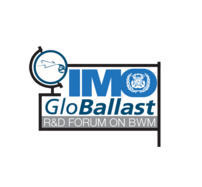 On day two of the event, Dr. Brian Petri (Trojan Technologies' Research Director) is taking part in a focus group on UV treatment systems and related approval processes. During his talk, Brian will discuss the development of an alternative method to quantify the number of living 10-50 μm organisms for ballast water management Type Approval tests. Several other water treatment experts are also taking part in the forum, including Dr. Hugh L. MacIntyre of Dalhousie University who will be discussing the flaws for live/dead classification in phytoplankton when using FDA and CMFDA (vital stain).
For more details about the sessions and speaker lineup, you download the full programme here.