Infocast's 3rd Ballast Water Management Summit (February 9 – 11, 2016 in Long Beach, California) will host Regulators, Vessel Owners & Operators, Shipbuilders, Water Treatment Specialists, Marine Equipment Suppliers, Port Authorities, Shipping/Maritime Associations and others as they exchange information and strategize cost-effective, practical solutions for ballast water management system compliance.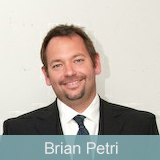 At the Pre-Summit Briefing on Tuesday, February 9, Dr. Brian Petri (Research Director at Trojan Technologies) will be speaking about the Most Probable Number (MPN) method. During his talk, Brian will provide key insights about this sound scientific test method and discuss its importance to the ballast water treatment industry.
On Wednesday, February 10 (5:00 – 6:00 p.m.), Andrew Daley (Trojan Marinex Product Specialist)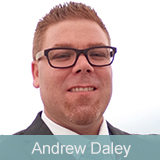 will be taking part in a panel discussion alongside representatives from other ballast water treatment system suppliers. This discussion, moderated by Golden Bear Facility Director Bill Davidson, will provide a forum for shipowners to hear the perspectives of system suppliers, discuss recent IMO ratification news, and learn more about various treatment technologies.
We are also an event sponsor and will have an exhibit stand. If you're attending, we hope you have time to stop by for a visit.