The UK installment of BWMTech is a must-attend event for us every year. This year it takes place at the Hilton Tower Bridge in London, UK, December 5 – 7. This conference, like its North American counterpart, continues to provide an interactive forum for shipowners, ship yards, system manufacturers and government regulators to discuss all things ballast water.
Day 1 Panel Discussion, Round Table Sessions & Coffee Breaks
On day 1 of the event, Andrew Daley (Trojan Marinex Product Specialist) will be taking part in a panel discussion titled "The Road To Compliance: Factors To Consider Beyond Installation." During this discussion, he will offer insight into establishing appropriate ballast water treatment O & M best practices and also arm shipowners with facts about operational expenditure (OPEX).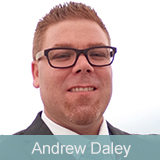 During breaks, we invite you to visit the barista stand to order your favorite hot beverage. Indulge and sample to your heart's content – it's on us!
To wrap up the day, Andrew will lead round table sessions where he will answer questions from shipowners and provide facts about the features and benefits of the Trojan Marinex Ballast Water Treatment system.
We look forward to seeing you in London!
Highlights From The 2016 Event