As the IMO BWM Convention draws closer to ratification, shipowners continue to seek out essential ballast water management guidance. Many of them will do so during the 10th annual BWMTech, December 8 – 10, 2014, in London.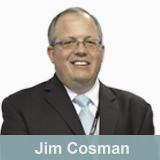 On day one of the conference, Jim Cosman (Trojan Marinex Market Manager) will be a panelist on the debate titled 'Is the IMO type approval process robust enough?'. He, alongside fellow panelists, will be discussing several issues, including:
IMO vs. the US Coast Guard (USCG): What are the technical differences?
Will an IMO type approved system be compliant upon enforcement?
Inconsistencies in the interpretation of G8
Transparency in BWMS Type Approval
We are looking forward to participating in this year's conference, and hope to see you there.